Adam Hills – Nuffield Theatre, Southampton – Sunday September 8, 2013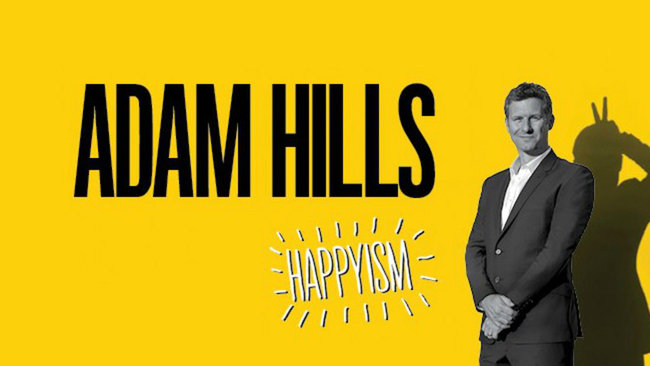 The first two times I saw Adam Hills were at The Wedgewood Rooms in Portsmouth, a nice intimate venue housing about 150 people, but this marks the first time I've seen him in a larger venue. It's clear that Hills has done well out of the 2012 Paralympics and the Channel 4 show, The Last Leg, which span out of it, and it's also clear that the show has brought a slightly different audience to the theatre than you see at many comedy gigs when most of the 'heckling' comes from cystic fibrosis sufferers and wheelchair users.
That said, I don't really like labeling it heckling, though that is what Hills calls it. I always think of heckling as a negative thing, with abuse being hurled at the comic on stage, while this is entirely good natured and, indeed, part of the show. Hills makes a point of saying (as he did on previous occasions I've seen him) that, while he has some funny stories to impart, his favourite parts of the show have always been chatting with the audience and it's something he excels at.
This may sound like a criticism but I assure you it's not. Hills is not the kind of comedian to rattle off jokes, to leave the audience swimming in punchlines. His stage persona is that of a thoroughly lovely chap that'd relish spending time with (at the two Portsmouth gigs he fed the entire audience pizza), and he makes a 700 seater venue feel like hanging out at a bar having a chat. He lulls everyone into such a sense of security that when he asks someone a question they're liable to give away more than wanted. It's never spiteful though and, again, more like the friendly ribbing friends would give at a bar.
Happyism does have a theme (loosely) holding it together, and it is very Adam Hills, reveling in happiness and positivity. Hills is someone you can guarantee will give you an enjoyable evening. He doesn't do anything revolutionary with the format, but the upbeat atmosphere is enough to win over even the hardest of hearts.
B+